Our Culcha Camps specialise in providing a blended learning experience that awakens your senses and sees you starting your learning journey in the classroom setting, then spilling out onto the Flats at Mooroopna on the Goulburn River, or into the stunning Barmah National Park on the banks of the Murray River.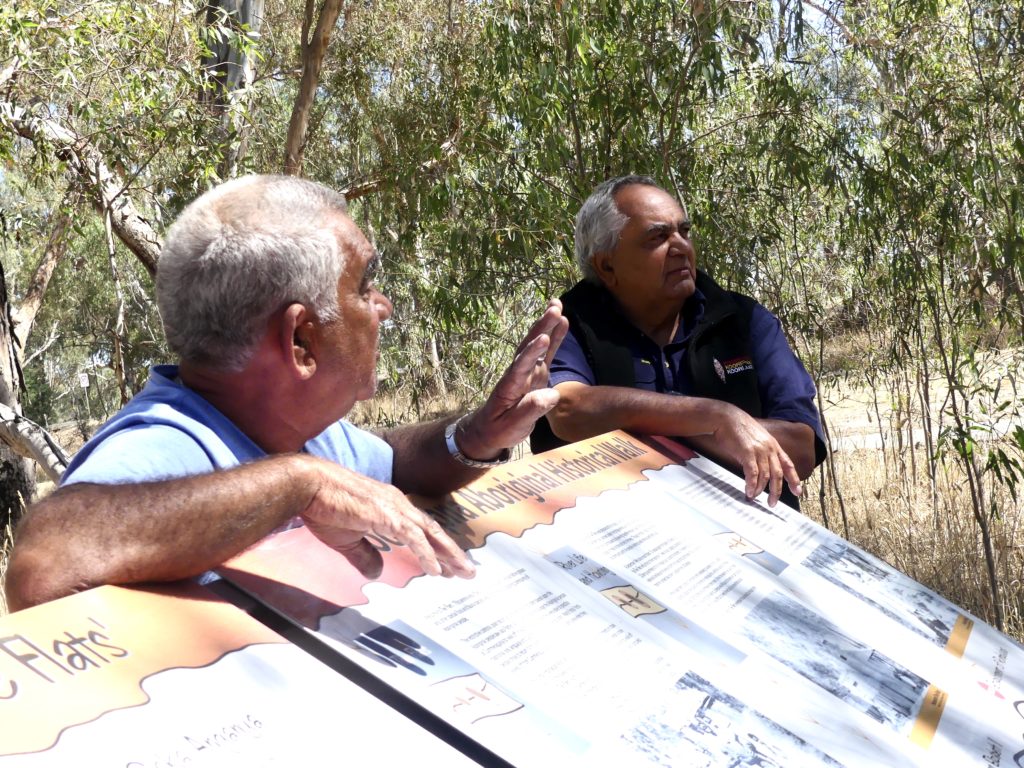 Our Culcha Camps team includes brothers Larry and Len Jackson, the wonderful Uncle Colin Walker (Yorta Yorta Elder), and Robynne Nelson. 
This team of four has a wealth of knowledge with over  170 years experience between them.
Culcha Camps provide you with the opportunity for cultural competency learning, with Robynne; then heading bush with Larry and Len to spend time at the Flats at Mooroopna. You'll travel to Barmah National Park to camp on the banks of the Murray River and spend time with Uncle Col Walker learning about life in the bush.
Then it's time to relax with some debriefing around the camp fire. This is a chance to talk about specific issues relating to your work with Aboriginal communities.
You'll then spend some time fishing, catch and cook, gathering muscles, cooking damper, painting clapsticks, playing didjeridoos and yarning about your life and work experiences.
This is a chance to bring along any challenging issues for discussion amongst the group, to jointly come up with some solutions.
Or to spend some one-on-one time with one of our Elders to walk and talk.
What a way to learn!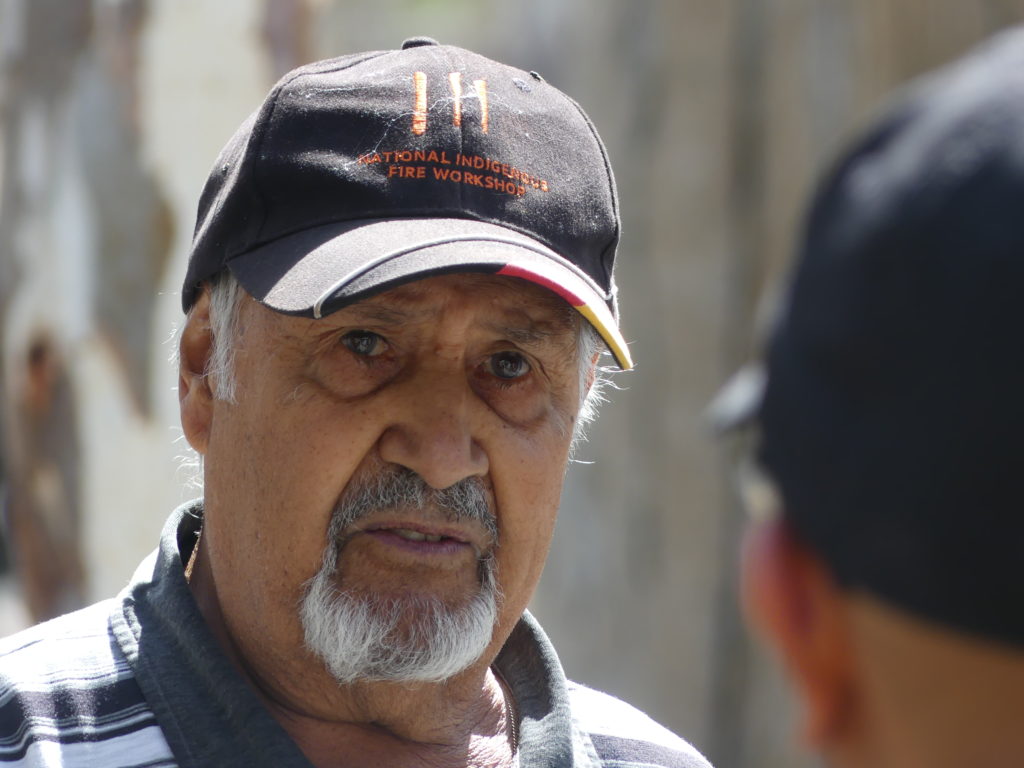 The camp was a real eye opener for me and should be essential attendance for all Inspectors and above. I gained an appreciation of the level of historical and contemporary discrimination and oppression of Aboriginal people in this country. Despite all this I witnessed the positivity and hope that still exists within that community. I assure you all that the two days has changed the way I think and feel. This will definitely influence the way I lead and develop my staff in terms of engaging with Aboriginal people.
Having worked in Shepparton area for a number of years and worked with our Aboriginal community I realised how much I didn't understand about the culture and history of our local Aboriginal community. This was a great experience and it certainly impacted on my understanding of culture and how police interactions/decisions should be influenced by our greater understanding of culture/history.
It is encouraging to see that Victoria Police is working in consultation with the Shepparton Community to run such a powerful camp. As a result of this positive experience, I have reflected about where I think we can enhance our education around our Aboriginal history and how it connects with Vic Police, including my role within People Development at the Academy. I have committed to increasing recruit (police, protective service officers and police custody officers) exposure to many of the things I learnt on the camp.
My time spent with Uncle Col Walker and Uncle Larry Jackson was such a spiritual and cultural experience. I will always remember my time spent with Uncle Larry. We had a good yarn along the Murray River. That special moment was very significant to me. The conversations we had and shared will always be part of me and I will never forget that special time shared together. Uncle Col also had a significant impact on me. The knowledge and cultural knowledge and stories he shared was just amazing. I felt very honored.
A must-do, transformative experience for everyone, regardless of background or work. I've not spent much time on Yorta Yorta country so found simply learning the history of a place I don't know much about was so eye-opening. It's so transforming to learn on country - makes all the stories and messages so much more practical and relate-able. I am overwhelmed at the generosity of the facilitators who essentially shared the stories of their lives and memories of their childhoods so that we might learn of lives lived differently, and of other paradigms of health that really make us question the non-Aboriginal medical model which too often marginalises thousands of years of Aboriginal wisdom. I came away from this camp not only with new cultural learnings, but renewed commitment to what I do as a GP working in Aboriginal Health. Thank you so much Robynne, Larry, Len and Colin!
Culcha camp was an incredible way to learn more about Aboriginal history in Australia and how that history impacts on people today. It was very special to learn about Yorta Yorta culture and people while we were on Yorta Yorta country, and my eyes were opened to areas I have previously been to and driven past never realising that they hold a lot of significance in this history.
The camp began with cultural training, that was tailored to the group present (health professionals) and provided information about history and context for the Aboriginal patients we see. We then spent time in the Barmah forest walking through this beautiful area and talking with our excellent hosts about the region and its people as well as past and ongoing issues affecting Aboriginal people. I am grateful to Robynne, Larry, Len and Colin who all are patient and encouraging teachers and who shared many of their stories with us.
Culcha camp is a truly unique experience and I highly recommend it to everyone.