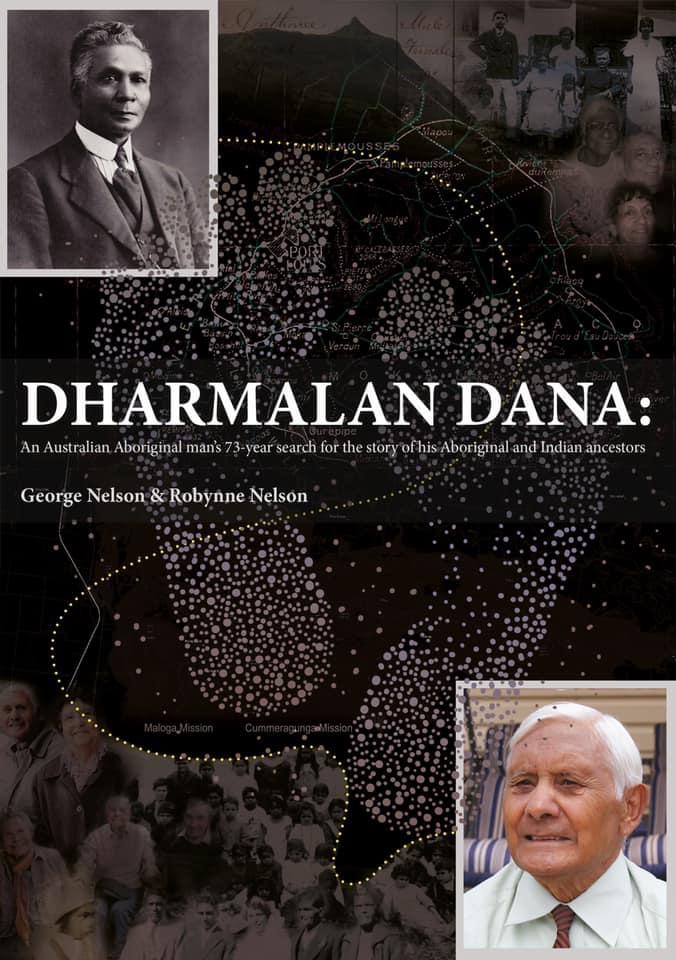 During the period 2006 – 2013 Robynne Nelson undertook research in Australia, Mauritius and India in her efforts to add to her fathers years of research into their Aboriginal and Indian family history. Robynne spent significant time searching various avenues for photos, documents and new articles relating to Yorta Yorta, Waywurru and Jaara Ancestors and their during the late 1800's to more recent times. This took her to archives in Canberra and Melbourne. She also spent a great deal of time in Mauritius working via the Mahatma Gandhi Institute and with various researchers in Mauritius, to seek out the story of Thomas Shadrach James and his heritage.
She eventually worked to write and compile the book Dharmalan Dana for her father – bringing together both her fathers research and her own.   
This book not only discusses the history of Thomas Shadrach James and his significant contribution to both Yorta Yorta education and Aboriginal citizenship rights; but also includes family history in Australia, Mauritius and India; and the story of Yorta Yorta people and their significant impact on the Aboriginal Political Rights movement in Australia.
The book Dharmalan Dana was published by ANU Press in Canberra, and launched in Shepparton in April 2014, then in Mauritius by the Australian High Commission in Mauritius in March 2015. This included events at the University of Mauritius and a range of other media events over a two week period.